Business casual style is a great look to have at work. It goes to show that you take your job seriously. However, if you want to be noticed by your bosses, you must go further than your average joe.
So in this blog post, we'll show you how to rock the business casual look effortlessly. So if that sounds interesting to you, then keep reading!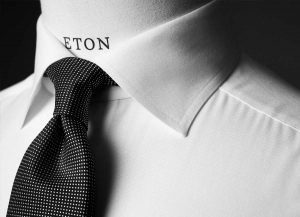 Pick a Great Shirt
Think of your dress shirt as the centerpiece of your outfit! It's the thing that people notice first about your outfit. So instead of going cheap and buying an H&M dress shirt, why not buy something proper?
And if you're looking for a good dress shirt, I highly recommend you check out Eton. All the dress and evening shirts from Eton are made with high-quality materials and don't break the bank.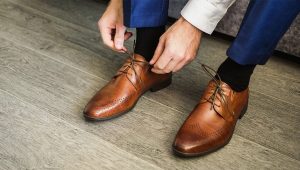 The Footwear
Apart from a good shirt, you must also pick proper footwear. Fortunately, there are many to choose from, as there is no strict dress code. For this, you can use any formal-ish shoes, even leather sneakers.
However, if you want to impress, I highly suggest you wear dress shoes such as Brogues or dress boots like Chelsea.
The Trousers You're Wearing
Just like with footwear, you're free to choose what trousers you're wearing. However, I highly suggest you pick something more formal for the best look. For example, Zara has some great-looking formal trousers with some nice patterns.
If you combine the suggestions mentioned above, you'll have a stunning outfit. However, if you don't have anything similar, black jeans also work.
Conclusion
And that's how you rock the business casual look. So make sure to have these three things, and you'll look great. If you want to elevate yourself even more, you can add a nice tie and a tie bar.