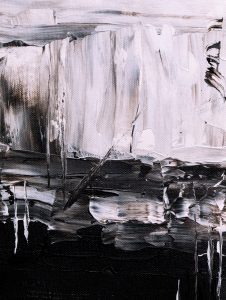 Copenhagen is, apart from being the capital of Denmark, also a bustling city of art. If you are the least interested in art in any form, visiting Copenhagen is a must. Book a room at a 5 star hotel in Copenhagen, and you will get an extra special stay in the Danish capital
Knowing that you will be well rested at the hotel, you can spend some time getting around in the city. As you will notice, Copenhagen is a city that is more or less bursting with art, especially when it comes to contemporary art or the even more contemporary street art.
Arken Museum Of Modern Art
If you are visiting Copenhagen in late January or early February, you can catch a couple of very interesting art exhibitions at Arken, a contemporary museum just outside the city center.
Beloved by Picasso is a journey into the relationships between Picasso and his models, and the paintings they have resulted in.
The exhibition Joanne by Simon Fujiwara is a film of Joanne Salley, a very formative arts teacher of Fujiwara's. Joanne is a former Miss ireland, a teacher and a champion boxer. Many years after having taught Fujiwara, Joanne was publicly destroyed after topless pictures of her, taken privately, were circulated by her students.
Young Danish Art is also on display at arke, until early March. The ten young artist are given the freedom to expand on topics that are dear to them, and the results are shown to the public. Among the topics are the climate crisis, belonging and work culture. The collections give an uninterrupted way into the minds of the artists, and also hints at the core questions for people born in the 1980's-
Visit Galleries
Another way of getting to see a lot on interesting art is visiting galleries. To get the most of your visits, do a bit of investigation before visiting the galleries. Often, there is an exhibition shown at the gallery. But if you know what artists are represented by the gallery, you can call the gallery beforehand and arrange a viewing of interesting artworks not currently on display.
A few galleries to visit are Etage Projects, Martin Asbaek Gallery and Andersen's.
At Etage Projects, the current exhibition is Wearable, fashion and lifestyle products by 22 international artists.
Martin Asbeak is showing photography by Matt Saunders. Saunders combines the techniques of photography and the darkroom to create his very characteristic photographic prints.
Andersen's is displaying Landon Metz until January 31. The exhibition is a display of the singularity merging into a whole, with 33 separate paintings becoming a unity while at the same time being uniquely independent.