No matter how much we would like to deny it; online marketing is necessary for artists. It is now and it will be in the future. So, if we want to reach out to our audience, sell more art, inspire others with our creations and be a force of creativity on this earth whilst making a living, we need to learn how to market ourselves!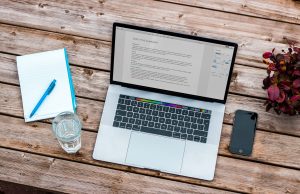 But the good news is that it doesn't need to be that difficult, because there are amazing services and platforms out there that allow us to focus on our art, whilst allowing the digital systems to handle the boring side with the statistics and the analytics and customer segments, etc. We can really find a way to make email marketing simple – and even fun – with intelligent platforms like Apsis. They use complex integrations to make everything work together in a smooth way, which gives you an in-depth understanding of your customer like never before. 
All this is important, because you need to know who your customers are to be able to serve them better, and more precise, and more intelligently. It gives you a greater impact and larger freedom to share your work, as you reach out to more people and have more money to work with to expand your business. For us artists this sounds totally overwhelming and perhaps even unnecessary, but the cool thing is that the platform takes care of all that work for you, so I highly recommend you check it out.